Almere, The Netherlands – June 28, 2023 – Levitech announces the successful installation of three new LEVO 6300 modules in production at major semiconductor factory in Europe. This achievement further strenghtens Levitech's reputation as a trusted provider of cutting-edge solutions to semiconductor manufacturers worldwide.
The integration of the LEVO 6300 modules enhances the semiconductor production capabilities of the European company, enabling them to achieve superior performance, precision, and efficiency in their manufacturing processes.
Levitech's collaboration with the semiconductor company reaffirms their commitment to supporting the growth and competitiveness of the European semiconductor industry. Levitech wants to thank the trust and commitment from our customer and the continuous efforts from our engineering team.
About Levitech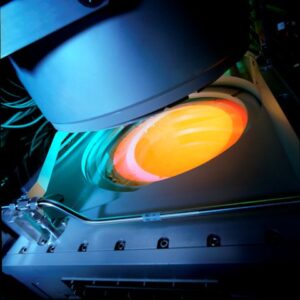 Levitech is a global player in semiconductor production solutions for the IC and solar industries. As a spin-off of ASM International, Levitech was established in 2009. Recently the LEVO 6000 series was introduced based on the revolutionary patented floating wafer technology used in the semiconductor industry for Rapid Thermal Processing (RTP). The Levitrack™ ALD
system is a state-of-the-art production solution for the solar industry and uses atomic layer deposition (ALD) for passivation layers in the solar cells.
For more information, visit Levitech's web site at www.levitech.nl.
Contact:
Geert Eveleens| Investor relations | geert.eveleens@levitech.nl | +31-6 2021 0437