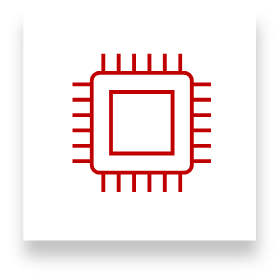 The EU Chips Act is a timely effort to secure and expand Europe's semiconductor industry. Within the European Union awareness about the significance of vital high-tech ecosystems for both 'open strategic autonomy'
and the green & digital twin transition has been increasing. Currently, Europe enjoys strategic positions in semiconductor manufacturing technologies, which rely upon a decade-long nurtured infrastructure and is critical to its ambitions.
As a Dutch supplier of both semiconductor and solar equipment, Levitech wants to weigh in our perspective on the current challenges. Levitech is headquartered in Almere (The Netherlands) with representations around the world. With our products we serve a range of semiconductor manufacturers, many are leading players. We manufacture all our products in the Netherlands, relying upon the presence of a vibrant ecosystem of equipment component suppliers.
Our key product
Our key product is called the Levitor. It is a single wafer rapid thermal processing (RTP) system, allowing semiconductor manufacturers to alter the material properties of their chips by heating one silicon wafer at a time. The implementation of our RTP system in the fabrication process forms the secret sauce of our customers. Just like when you are roasting meat or toasting a ham-cheese sandwich, when and how you apply heat defines the success of your recipe. As such, even we ourselves are only limited aware how our systems are used in the fabrication process. We 'just' have to make sure that our system continuously complies to their most stringent demands – whether for 2 nanometer node manufacturing, the most advanced FD-SOI processes or for the advancing environmental requirements.
The defining feature of the Levitor technology is its ability to utilize high temperature gas to suspend the wafer during processing. As the wafer does not come into contact with the walls of the chamber, we say that the gas 'levitates' the wafer. Thus the names Levitech, Levitor and Levitrack are derived from the verb to levitate, defined as: rise or cause to rise in the air and float as if in defiance of gravity. So we do.
Vital ecosystems underpin sustained growth
Levitech has experienced firsthand the importance of retaining vital high-tech ecosystems in Europe. Five years ago, lacking local manufacturing and an international level-playing field, the European solar equipment industry gave over to their Chinese competitors. Earlier, solar cell production had moved to China already, now also development and manufacturing of equipment followed. As an European supplier, Levitech was not able to compete against local Chinese suppliers that enjoyed extensive state support. Currently, Levitech is minor player in the solar equipment manufacturing field focusing on Europe and USA.
Our take on the EU Chips Act
Our prime interest in the EU Chips Act concerns the capacity-building efforts, such as the promotion of semiconductor manufacturing and pilot lines. Firstly, we see that maintaining and expanding the European semiconductor ecosystem is essential to stay competitive internationally. Without public and private investments, the European industry will grow poorer as did the solar industry in the past.
Right now, China is a growth market for semiconductor equipment. It increasingly stirs itself as investor in technology suppliers like Levitech, demanding offshoring of some of our activities in return. The European regulations stimulating investment should counterweigh this development. In particular, improving investment opportunities is needed, as an answer to the increased scrutiny for foreign investments in critical technologies like semiconductor equipment. Amending the definition of first-of-a-kind facilities to include semiconductor equipment & materials is a step in the right direction. Such amendments on capacity-building offer some home field advan­ta­ges against our primarily American competitors. We enjoy excellent interactions with our European customers. Recent announced capacity-building efforts by some of our customers already resulted in some benevolent contracts.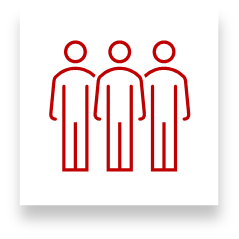 Secondly, we hope that talent development in the Netherlands and Europe improves. A vital semiconductor ecosystem requires an ever-expanding talent pool. Apart from new manufacturing facilities, we expect that the Competence Centers related to universities and research institutes will stimulate the development of engineers across all education levels and gender identities. To that end, the Competence Centers should operate as borderless networks representing the entire semiconductor value chain, from materials, equipment to chip design. However, for the Competence Centers to be effective access-points for interaction between on one side industry  & pilot lines and the other local SME, RTO's and authorities a pan-European perspective is required when allocating the centers within the Member States. This means that specialization per Center on one link in the semiconductor value chain with a pan-European representative function is needed. 
Thirdly, within the EU Chips Act, the semiconductor equipment industry should have been more prominent. The European capabilities in manufacturing technologies are an unique competitive asset. We welcome the recent amendments in support of this thought.
A final area of concern involves research initiatives under the Chips JU. Bureaucracy hampers the ability to join and define research programs of small enterprises like ourselves. Cross-border funding alignment is also critical to effectively set-up European research programs incorporating our Dutch and localized EU business units.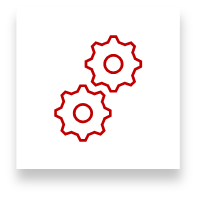 Conclusions
Levitech supports, contributes, and enjoys the high-tech ecosystems in Europe. It is of essential interest that the ecosystem will be supported not only with semiconductor chip manufacturing facilities but also by the capability of the developing new equipment for this chip manufacturing industry.
Levitech BV
Versterkerstraat 10
1322AP Almere
The Netherlands
+31 (0)36 538 76 79