Almere, The Netherlands – October 17, 2023 – Levitech is pleased to announce the successful shipment of a 2-module Levo-6300 system to a valued European customer. This system is destined to increase high-volume manufacturing processes, reinforcing Levitech' s commitment to delivering advanced solutions to meet industry demands.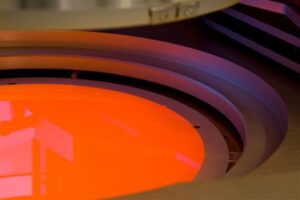 This is one of the first systems we have completely built in our new facility at the Neonweg in Almere. The manufacturing went without any issues. It shows our commitment and ability to deal with changes and related challenges. This marks as a great achievement for Levitech, especially for our engineers.
About Levitech
Levitech is a global player in semiconductor production solutions for the IC and solar industries. Levitech introduced the LEVO 6000 series based on the revolutionary patented floating wafer technology used in the semiconductor industry for Rapid Thermal Processing (RTP). The Levitrack™ ALD system is a state-of-the-art production solution for the solar industry and uses atomic layer deposition (ALD) for passivation layers in the solar cells.
For more information, visit Levitech's web site at www.levitech.nl.
Contact:
Geert Eveleens| Investor relations | geert.eveleens@levitech.nl | +31 6 2021 0437